"So where does one go in such a wobbly, elusive, dynamic, confusing age?  Wherever the librarians and archivists are.  They are sorting it all out for us."
-Marilyn Johnson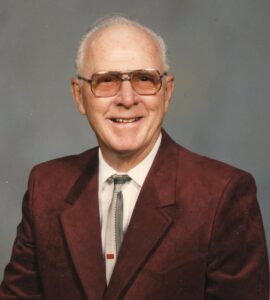 Contrary to popular thought, archives are not a final resting place for items of historic interest.  They are living, breathing entities that hold a world of wonder for anyone who takes the time to explore them.  They teach us about ourselves and about the world we live in.  They are always waiting for us to discover them.
Imagine then discovering the knowledge about fabulous Las Vegas when the Hugh Taylor Collection came to light!  The Taylor Archives represent something truly unique, even against the greatest archives  of the world; it was meticulously kept by its own creator, and it was bequeathed by that same individual to Nevada Preservation in 2014.
Hugh E. Taylor arrived in Las Vegas in 1949.  He was brought to here by Wilbur Clark in order to take over the design of his new Desert Inn Casino and Resort.  Taylor's fondness and love for our beautiful city was immediate, and he never left.  He went on to design hundreds of architectural projects throughout the Las Vegas Valley, leaving an indelible mark on the city as it developed from an oasis in the desert into a sparkling, burgeoning city.  He passed away in October of 2015, after leaving his collection of original drawings for all of his projects to Nevada Preservation Foundation.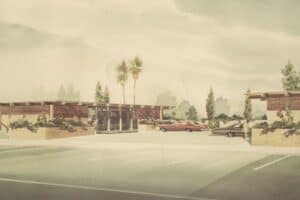 Exploring the Taylor Archives is as though you are getting to know the man himself.  Each cabinet and room was laid out with loving care and passionate attention to detail.  From a Ranch-style home in Paradise Palms to an English Cottage-esque sump cover, a classic movie theater to a bomb shelter, looking at his drawings is like stepping into a mid-century time machine and walking down the very corridors that he designed.  One can imagine Taylor in his offices at 1818 Industrial Way, sketching out each line, guiding the pencil along the vellum with a master's guiding hand.  It is no wonder that someone like Hugh Taylor changed the face and the history of a city.
Thanks to the generous contributions of supporters like you, the cataloging of the Taylor Archives is now officially complete.  Our goal for 2018 is to digitize the full collection in order to make it accessible to the public for research purposes.  This will aid in the preservation of the archival drawings themselves, as it will minimize the physical handling of the original documents.  In 2018, our ultimate goal is to move the entire collection to its permanent home at the Nevada State Museum within the Springs Preserve, but we cannot do it without you!  And you would be surprised at how far we can make your donation go!
Invest in Nevada's history by investing in Nevada Preservation Foundation.
Did you know?
$50.00 can pay to electronically archive a dozen drawings.
$100.00 could enable us to cover the monthly cost of a server to store the digital copies.
$250.00 can cover packing materials and labor to move the Taylor Archives to the Nevada State Museum.
Your contributions mean more to us now than ever.  Help us meet our goals for 2018 and to preserve the visionary artistry of one of Las Vegas' greatest historic figures.