Susan Fisher | Board President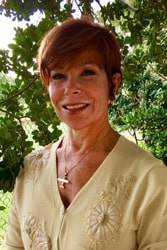 Wendy VanVacter | Vice President
Jennifer Gaynor | Secretary
Greg is the president and founder of The Ferraro Group, a public relations and public affairs company with offices statewide. Greg obtained his bachelor of arts degree in journalism from the University of Nevada, Reno in 1985. In addition to his three decades of lobbying activity in Nevada and Washington, D.C., Mr. Ferraro is a political consultant who has managed and/or been an advisor on numerous political campaigns including the last three Nevada Governors. Mr. Ferraro and his wife Carolyn live in Reno, NV with their youngest of three children, who attends high school in Reno.
Russ works in the arena of government affairs focusing on zoning and land use planning and has represented various gaming clients, nonprofits, and public agencies. He obtained his law degree from the University of San Diego and has represented clients before the Nevada legislature since 2001. His extensive board experience includes the Urban Land Institute, AFAN, and the Las Vegas Global Economic Alliance. A 40-year resident of Nevada and a graduate of UNLV, Russ resides in Henderson with his two daughters.
Heidi Swank | Executive Director
Dr. Swank received her doctorate in anthropology with an emphasis on history and language from Northwestern University in 2006. She has published and presented widely on the ties between history, placemaking, and every day lives. Heidi has almost 15 years of successful grant writing experience, implementing field research and overseeing student research across the globe. As a resident of our older downtown Las Vegas neighborhoods, Dr. Swank has gained significant knowledge of mid-century resources and styles. She has spent almost 10 years researching this and other eras of 20th century architecture.
Contact Heidi at heidi.swank@nevadapreservation.org
Michelle Larime | Associate Director
Michelle has a background in architecture, special events, and various design industries. With a love for "old buildings," Michelle bought a 1954 ranch house in the Beverly Green neighborhood, where she quickly became involved in NPF's historic designation campaign. Her passion for preservation ultimately led to her current position with NPF. As the Associate Director, Michelle oversees NPF's yearly programming, including Home + History, heads up neighborhood outreach campaigns and assists with the daily workings of the NPF office. Michelle is also pursuing her Master's in urban and regional planning with a focus on historic preservation and urban sustainability.
Contact Michelle at michelle@nevadapreservation.org
Suzey Sligh Van Ness | Manager, Events & Giving
Suzey's background includes 20 plus years of award-winning marketing, events, and development programs with expertise in the fields of entertainment, hospitality, non-profit, museums, education, and cultural institutions.  A native Californian, Suzey and her family moved to Las Vegas in 2005 when she joined a select team tasked with developing the Las Vegas Springs Preserve and Nevada State Museum Complex.  Following the completion of this 5-year project, Suzey accepted a position as Director of Development for The Shade Tree, a non-profit serving homeless women and children in Nevada.  She is excited to be joining NPF to help support the foundation's development efforts along with NPF's signature annual event Home + History Las Vegas.  Suzey is also pursuing her Master's Degree in Museum Studies and Digital Curation.
Contact Suzey at suzey@nevadapreservation.org