Board | Staff


NPF Board of Directors

Board President 
This position is currently open.
Chris Brooks | Vice President | Acting President
Jennifer Gaynor | Secretary
Susan Fisher | Treasurer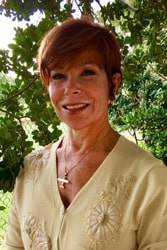 Scot Domini
Scot has been involved in the lighting industry for over fifteen years, with all of those years dedicated to working for Nevada Lighting. He enjoys the design aspect of green buildings as it relates to day-lighting, maximizing lighting efficiency, and the controllability of these two synergistic systems. Scot received his LEED AP BD+C credential in 2005. He is a junior principal at Nevada Lighting, has lived in Las Vegas since May 2012, and is intrigued by the mid-century modern movement in America.
Rob Elliott
Jack LeVine
Jeff Wagner, AIA
NPF Staff

Heidi Swank | Executive Director
Dr. Swank received her doctorate in anthropology with an emphasis on history and language from Northwestern University in 2006. She has published and presented widely on the ties between history, placemaking, and every day lives. Heidi has almost 15 years of successful grant writing experience, implementing field research and overseeing student research across the globe. As a resident of our older downtown Las Vegas neighborhoods, Dr. Swank has gained significant knowledge of mid-century resources and styles. She has spent almost 10 years researching this and other eras of 20th century architecture.
Contact Heidi at heidi.swank@nevadapreservation.org
Michelle Larime | Associate Director
Michelle has a background in architecture, special events, and various design industries. With a love for "old buildings," Michelle bought a 1954 ranch house in the Beverly Green neighborhood, where she quickly became involved in NPF's historic designation campaign. Her passion for preservation ultimately led to her current position with NPF. As the Associate Director, Michelle oversees NPF's yearly programming, including Home + History, heads up neighborhood outreach campaigns and assists with the daily workings of the NPF office. Michelle is also pursuing her Master's in urban and regional planning with a focus on historic preservation and urban sustainability.
Contact Michelle at michelle@nevadapreservation.org
Missy Reinheimer | Assistant Archivist
Missy has been involved with archiving work since 1998, and has worked in a variety of settings ranging from University Archives to museums to private collections.  Her degrees in Anthropology and Art History have allowed her to conduct ethnographic fieldwork all over the great state of Nevada, and she acted as the Director of a small museum in Northern Nevada.  She is currently the Cultural Advisor for the Northern Nevada chapter of the Sons and Daughters of Erin, and is the Historian for the Southern Nevada chapter of the Sons and Daughters of Erin.  Her interests include world architecture, travel, writing, photography, birding, and rabbit husbandry.
Contact Missy at missy@nevadapreservation.org
Giselle D'souza | Event Coordinator
Giselle was born in Mumbai, India, but has called Las Vegas home since the age of five. Her interest in Las Vegas culture grew as a student working with UNLV Lied Library's Digital Collections, conducting research for collections pertaining directly to Las Vegas history. Giselle currently holds the Professional Development Program Certification for leadership and management from the University of Nevada, Las Vegas, and is finishing her Bachelors of Science degree in Hospitality Management. She has also worked for Wynn Nightlife, and with the Las Vegas Convention and Visitors Authority, and as the Marketing Director for the Hospitality Finance and Technology Student Chapter.
Contact Giselle at giselle@nevadapreservation.org