Russ works in the arena of government affairs focusing on zoning and land use planning and has represented various gaming clients, nonprofits, and public agencies. He obtained his law degree from the University of San Diego and has represented clients before the Nevada legislature since 2001. His extensive board experience includes the Urban Land Institute, AFAN, and Las Vegas Global Economic Alliance. A 40-year resident of Nevada and a graduate of UNLV, Russ resides in Henderson with his wife and two daughters.
Tom Clark | Vice President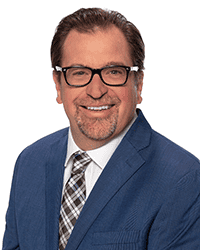 Tom is the Owner of Tom Clark Solutions and provides government and public affairs services on behalf of his clients before federal, state, and local governments and regulatory agencies.  He is a veteran Lobbyist, Campaign Manager and strategic advisor. Tom represents a variety of business and non-profit interests in Nevada and throughout the West.   A native Nevadan, Tom lives in Reno with his wife, daughter, and dog.
Frank Woodbeck | Treasurer
Frank serves as Executive Director of Grants and Special Projects in the office of the CSN President. Previously, Frank served as Executive Director for Workforce Development with the Nevada System of Higher Education (NSHE), as Interim Vice Chancellor for Community Colleges and as Executive Director of the Nevada College Collaborative with NSHE. He was responsible for launching and leading efforts to improve efficiency and effectiveness of certain business operations among Nevada's community colleges, in his initial role with NSHE. Previously, he was the director of the Department of Employment, Training and Rehabilitation for the State of Nevada, and served on the cabinet of Governor Sandoval. Frank serves on several other boards including Las Vegas Global Economic Alliance and Three Square Food Bank. He and his wife, Suzan, live in the McNeil Estates, a mid-20th century neighborhood in central Las Vegas.
Amy is a veteran educator in the Clark County School District, currently serving students, teachers, administrators, and other stakeholders as an administrator in the K-12 Literacy and Language Development Department. Originally from Illinois, Amy is almost considered a local after recently reaching her 20th year of Las Vegas residency, and she is also a proud UNLV Rebel, holding a Master of Education in Curriculum and Instruction and Master of Arts in Urban Leadership degrees from the university. Amy is a self-described "history geek" and enjoys researching, developing, and facilitating opportunities for others to engage with Nevada history; she served as a volunteer tour guide for the Neon Museum from 2010-2018, and she has volunteered for the Nevada Preservation Foundation. Recently, Amy purchased a 1954 ranch home in the John S. Park neighborhood downtown and is working to restore the home to its original mid-century aesthetic.
Craig is a practitioner and academic of building science.  As a practitioner, Craig is the co-founder and co-owner of Bunnyfish Studio. Since the founding of Bunnyfish in 2011, Craig has been mostly focused on transforming the small downtown Las Vegas community into a thriving global economic hub.
In academia, Craig is an architectural historian, university instructor, lecturer, and writer. In practice, Craig has been critical to a new found interest in saving Nevadas stock of historical buildings. Starting with downtown Las Vegas, Craig has worked with owners and the community to preserve or adaptively re-use buildings.
Bradley is head of the Wolf, Rifkin, Shapiro, Shulman & Rabkin's Politics & Government practice. He handles campaign finance compliance matters, election litigation, ethics investigations and more, for a wide variety of clients including state and national political parties; federal, state, and local candidates; legislative caucuses; political action committees; nonprofits; and others involved in political and legislative processes. He also has expertise in ballot measures, representing both proponents and opponents of popular initiatives and referenda. He is also a mid-century architecture enthusiast and lives in a mid-century Ranch home in Las Vegas.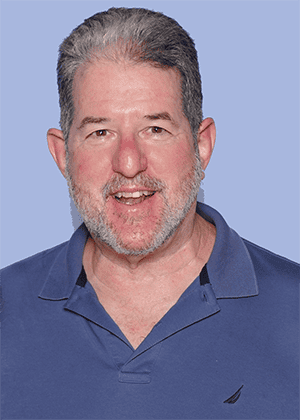 Mitch is a retired attorney, independent museum professional, and longtime volunteer for the Nevada Preservation Foundation.  Born in Boston, Massachusetts, he has lived in Nevada for over four decades.  After representing Clark County local government agencies for many years as a deputy district attorney, Mitch found a second career in local history.  He began as a tour guide for The Neon Museum, where he later served as an education specialist and oral historian.  Mitch has volunteered with Nevada Preservation Foundation since 2014, developing and presenting neighborhood tours as well as providing support for events.  He holds a B.A. in history from the University of Massachusetts at Amherst, a J.D. from the University of Arizona, James E. Rogers College of Law, and an M.A. in museum studies from Johns Hopkins University. Mitch and his wife, Debra, live in Henderson, Nevada.
Based in the Reno office, Nicole has been with The Ferraro Group for over twelve years where she heads up the firm's public affairs practice, representing clients before state and local officials. Nicole has worked for several nonprofits in Minnesota and Washington, D.C., as well as served on numerous nonprofit boards. Before moving to Reno in 2005, she lived in Washington, D.C. for five years in the Columbia Heights neighborhood. Outside of work, Nicole loves traveling and camping around rural Nevada with her husband and twin boys, visiting historical towns off the beaten path. So far, Ely is her favorite. She and her family are the second homeowners of a 1953 home in Reno's Old Southwest.
Catherine, the owner and principal architect of R6Studio, is a native of Elko County and proud member of one of the region's oldest families. Catherine earned a Bachelor of Science in Architecture from the University of Nevada, Las Vegas in 1998 and went on to earn a post-graduate degree in architecture from the University of Arizona in 2002. In 2015 Catherine purchased the historic Taber Building and operates her firm from one of its second-floor offices. She plans a complete historic restoration of the building. Besides being a full-time architect, Catherine is a strong advocate for the arts and is active in development in the Elko community.
Jesse is with the law firm of Fennemore Craig, representing various Nevada state agencies including the Gaming Control Board and the Taxation Commission. Prior to joining Fennemore Craig, Jesse was the Director of Regional Government Relations for Newmont Mining Corporation where he developed and executed legislative policy and regulatory strategies. Outside of work, Jesse lives in Reno and is the proud parent of twin boys. He enjoys spending time with his family, hunting, camping, fishing, and rooting for the Minnesota Twins.