Our mission is to preserve and revitalize historic buildings and places in Nevada and to cultivate a presence around cultural heritage and tourism. Retention and restoration of our built environment fosters not only a sense of place but also helps to build an engaged community for residents and visitors alike. We know that preserving our buildings is as much about our collective history as it is about strengthening neighborhoods, creating jobs, diversifying tourism, and boosting conservation.
We accomplish this through our efforts in preservation, education and advocacy.
Our vision is to grow into a statewide non-profit and provide preservation services both to metropolitan and rural cities within Nevada. As our staff and experience increase, we'd also like to broaden our scope into new endeavours geared towards supporting preservation in our local communities. Such work might include forming land banks in order to rehabilitate old buildings, facilitating architectural salvage resale through storage and retail opportunities and opening new office locations around the state of Nevada.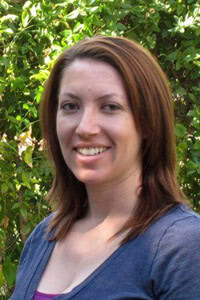 "Our overarching goal is to build a strong, motivated and energetic preservation presence here in Nevada. We have already seen the beginnings of this here in Southern Nevada and can use our early successes as a catalyst for future growth. We will be working hard to continue contributing to the revitalization here in Las Vegas and ensuring that historic preservation plays an important part in meeting our community's needs. We are also eager to grow our efforts into the surrounding communities. Over the next few years, we will be branching out to other metropolitan and rural areas in Nevada."
- Clair Canup, 2016 vice-president, board of directors
The Nevada Preservation Foundation was founded in late 2013 by a small group of local Vegas preservationists. With the intent of educating the building industry and general public on economic, social, and environmental benefits of historic preservation, the Nevada Preservation Foundation  has reached countless community members, worked with local building professionals and organizations, and mobilized neighborhoods to obtain historic protections. We have also created Home + History Las Vegas, an annual, heritage event focused on fostering appreciation of our architectural history and promoting cultural tourism in Las Vegas.
NPF has received advocacy awards from the City of Las Vegas and the US Green Building Council Nevada. Our work has been featured in various news outlets including the Las Vegas Review Journal, Las Vegas Weekly, DTLV, Vegas Seven, and others.