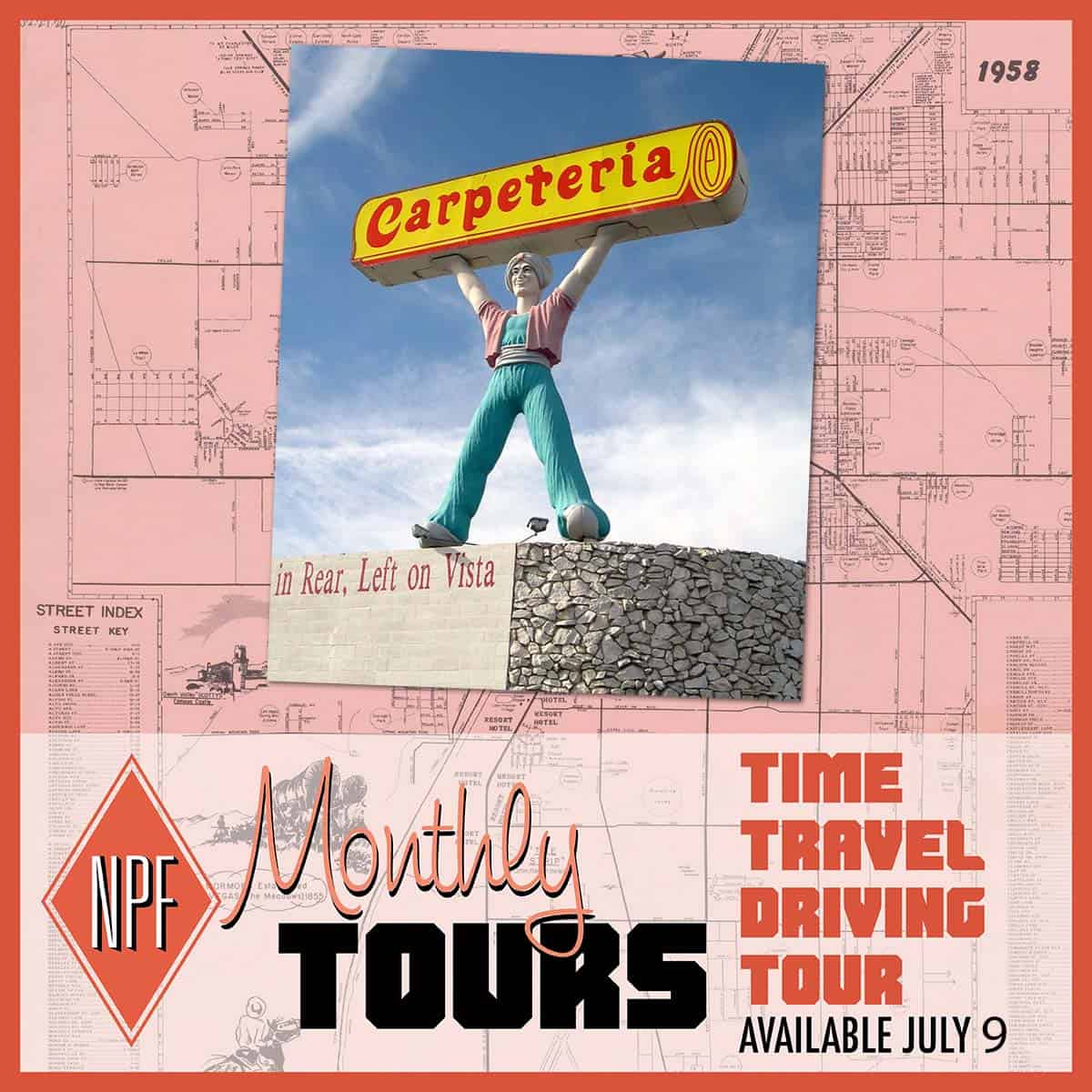 July 2022
July is National Ice Cream Month, and it's just too darned hot to go on a walking tour, so take a cruise back in time with NPF on this self-driving tour of some of Las Vegas' niftiest neighborhoods and commercial areas--with the bonus of suggested ice cream stops throughout!
As you wind your way through the historic (and sometimes hidden) neighborhoods between Oakey and Charleston Blvds, you will learn about the people, architecture, communities, and stories of living in Las Vegas in the 1940s-1970s. Make your way from the Marycrest to Charleston Heights neighborhoods by meandering into several iconic Las Vegas neighborhoods, as well as commercial and cultural corridors along the way. And as July is National Ice Cream Month, we've added in some ice cream history and suggested stops to make your trip even cooler.
Admission
$15.00  -  Member
$30.00  -  Non-Member
Nevada Preservation Foundation is a small non-profit foundation whose mission is to preserve and revitalize historic buildings and places in Nevada and to cultivate a presence around cultural heritage and tourism.  Our programming is produced and delivered by our small staff and large group of dedicated volunteers.  By supporting our programs, you are supporting our mission and helping us continuing our important work.
Aren't a member yet?  Click below.  Members receive program discounts!