Our primary goal is to preserve and revitalize historic buildings, communities and places in Las Vegas and around the great state of Nevada. We work with a variety of stakeholders in accomplishing this mission, including property owners, residents, neighborhoods, developers, cultural heritage organizations, educational institutions and public officials. Retention and restoration of our built environment fosters not only a sense of place but also helps to build an engaged community.
Preservation is not possible without education. It is our strongest tool. We need to understand what we are preserving and the benefits of preservation before we can be advocates. We provide educational events and opportunities throughout the year in order to foster a greater understanding of Nevada's cultural legacy and the need to preserve it. We offer a variety of programs including films, lectures, heritage tours, community events, social meets ups, monthly newsletters and volunteer opportunities.
We rely on a range of strategies in order to advocate for the preservation of historic buildings and places. There is no universal approach to advocacy. Each situation requires a unique plan and approach. It involves the work of many, and issues can often take years to resolve. Our efforts include responding to specific threats, assisting property owners and residents with historic designation, educating our community and professionals in preservation practices and supporting stronger preservation policies and incentives.
Thank you to the following organizations and agencies for the CARES Act grants that have supported us during the Covid-19 pandemic:
We offer a variety of services relating to the preservation and revitalization of our historic buildings and places. Our services are geared toward helping individual property owners, business owners, developers with everything from grant writing to building rehab strategies. This division also manages the popular NPF plaque program.
In addition to our monthly programming, each year we produce Home + History Las Vegas, one of the largest heritage tourism events in the state of Nevada.  Partnering with other organizations, our goal is to highlight the importance of this effort while working toward bringing heritage tourism to a larger audience.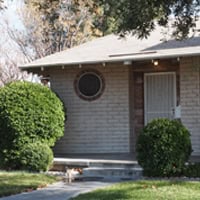 Neighborhood Stabilization
We are a multifaceted organization committed to using preservation as a tool for revitalization across the state. Our Neighborhood Stabilization division works with communities, local municipalities, and the private sector to develop urban planning and preservation initiatives.