Home + History Las Vegas Presenting Sponsors: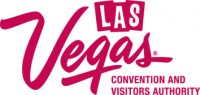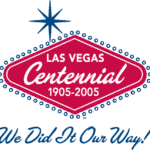 Home + History celebrates Nevada's captivating history by fostering an appreciation of our cultural heritage and celebrating it through our historic resources. We celebrate buildings, sites, neighborhoods, and communities, by creating a fun and engaging series of events. HHLV promotes, educates and advocates for the preservation of our architectural and cultural resources as well as breeds renewed interest in preservation, urban sustainability and community development. If you are a fan of history, design, or are just looking to get more acquainted with our fabulous communities, you will not want to miss out on Home + History!
Currently, Home + History is held in two locations: The Las Vegas Valley and Reno. With its start in 2015, Home + History Las Vegas has grown from an afternoon Vintage Vegas Home Tour followed by the Martini Tour cocktail party into over two dozen events across three days. Tickets go on sale in December, so mark your calendars! Join us for bus tours, walking tours, cocktail parties, films, and exhibits. Our events take place across every community in the Las Vegas Valley, from North Las Vegas all the way south to Boulder City.
Home + History Reno began in 2019 with a Martini Tour event held in conjunction with the Historic Reno Preservation Society's Harvest of Homes. We are looking forward to collaborating again in 2020 and celebrating the life and home of another historic Reno-ite! Tickets go on sale in the summer of 2020. Join our mailing list to keep up on all these Home + History happenings!
If you have questions about Home + History Las Vegas or Reno, reach out to Suzey, our Heritage Program Director, at Suzey@NevadaPreservation.org or (855) 968-3973, Ext. 704 or Rosie, our Event Manager, at Rosie@NevadaPreservation.org or (855) 968-3973, Ext. 705.